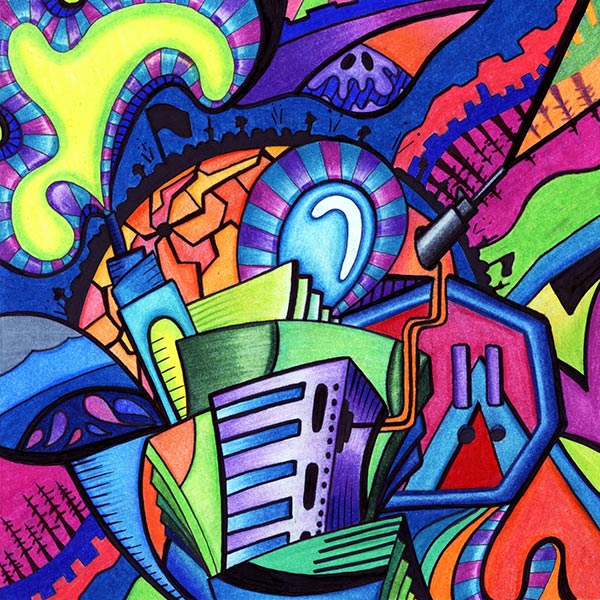 Rachel Melton was born in 1995 and lives in West Tennessee. She developed an early interest in photography, and taught herself the basics of composition, lighting, and managing camera settings. She is currently a senior at The University of Tennessee at Martin as a Fine and Performing Arts Major with an emphasis in Graphic Design. During her time at UT Martin, she has exhibited work at multiple local and regional art exhibitions.
She says, "My recent studio work focuses on finding the line between sociopolitical chaos and ordered design. The conflicts that arise in society are the basis for turning observations about the reality of events into semi-abstract pieces with chaotic elements that reflect my questions and observations about the world. I have an appreciation for structure, so contrasting with the chaotic subject matter, my work is detailed, with clean lines, geometric forms, and semi abstract shapes and patterns."
A crop of her drawing is located on this issue's fiction page.