Jean A. Kingsley
One last walk through the kitchen
reveals moonlight splashed
all over the floor—
I couldn't mop it up
if I wanted to. Later in my room,
a sharp stab of memory: a dead cat,
put to sleep out of spite.
In the morning, I swallow my sanity
in a blue and white capsule
but the darkness scoops me up
like a fisherman netting his trout—
the victim always implicated.
Outside, rain drizzles my glasses
blurring the backyard,
muffles the voices: tend to me, tend to me.
Look how the ghetto ivy creeps
under the fence.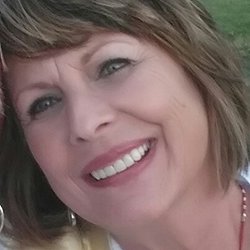 Jean A. Kingsley earned an MFA in Creative Writing from the Rainier Writing Workshop at Pacific Lutheran University, and lives in Rochester, New York. She is the recipient of the 1995 Academy of American Poets Prize, a finalist for "Discovery"/The Nation and The Constance Saltonstall Foundation of the Arts Fellowship. Her poems have appeared in numerous national literary journals and she won a poetry book award for Traceries from ABZ Press in 2014, selected by C. D. Wright. She is a recent reviewer for the Antioch Review and has been nominated for a Pushcart Prize.