Davina Black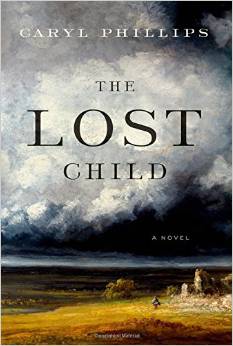 "He listens to the rumble of distant thunder and understands he is truly alone."
Mr. Earnshaw's realization of his solitude echoes through the pages of Caryl Phillips' newest novel, The Lost Child. Phillips, a heavily awarded author, uses his experienced hand to delve into the darkness of the unavoidable loneliness intrinsic in one's humanity; the consequences of emotional and physical neglect. Phillips has received the Commonwealth Writers' Prize and the Martin Luther King Memorial Prize, among others, creating a flock of followers who will not be disappointed with this literary gem inspired by Emily Brontë's Wuthering Heights.
The anti-hero in Emily Brontë's romantic classic, Heathcliff, is reflected in Phillips' characters through a pattern of rejection and loss. Phillips' three story lines consistently embody Brontë's themes of family and society. First is Heathcliff's life prior to his arrival at Wuthering Heights with Mr. Earnshaw. Secondly is a short imagining with Emily Brontë's life prior to her creation of Wuthering Heights. And thirdly, Phillips paints the modern life of Monica Johnson and those surrounding her—father, husband, sons. Phillips catapults the reader between his character's perspectives with clear reverence for the battle in each. Each is alone.
Monica's story is set in the year 1957, and it is the storyline to which Phillips devotes the majority of his text. She is a singular woman with tendencies toward introspection, social awkwardness, and unstable emotion—not unlike the imbalance of Brontë's Catherine. Monica's turmoil is born in the moment her father disowns her, and she spirals down a path of destruction: a failed marriage and two sons she is unprepared to raise alone in her poverty. Phillips allows the reader insight into each character, showing how each is wounded in turn. The last glimpse of Monica's son, Ben, follows him onto the moors where Brontë's Heathcliff was rooted.
The author uses varying style, tense, and syntax for each character he develops, easily separating them for the reader. Every storyline is so diverse that the reader may spend much of the book wondering how this could ever resolve to a common purpose, but then it ends and the reader sits astonished at the delicate mastery she has witnessed. Not only do these distinct storylines converge with single purpose, the references to Wuthering Heights are gracefully and subtly embedded. Water as a metaphor, for example, is used heavily in the Wuthering Heights storyline as the reader follows Heathcliff and Mr. Earnshaw before their journey on that stormy night. Water is used in both works to reflect mood and emotion: "The forsaken water ripples and purrs as though lamenting his absence," (Phillips) and "Her spirits were always at high-water mark," (Brontë), are only a few examples of this mirrored poetry.
Phillips' use of water is slightly inconsistent, however. It is heavily employed in the story that follows Heathcliff's early life, and while Phillips could have stopped it there, water bleeds into Monica's story sporadically. The imagery is used less and less as the stories progress, and it is only brought to life again at the end during that rainy night on the moors. Also lacking is a commitment to smooth transition within storylines. Often Phillips is prone to leaps of narrative that force the reader to backtrack and reread for clarity. In the last pages, Phillips even falls into a first-person account of Monica's story—something not used in her previous third-person chapters.
The tantalizing tie to Emily Brontë's Wuthering Heights will bring readers of romance, classics and gothic fiction, but Phillips' The Lost Child is none of these. The Lost Child is mostly modern in style and voice and subject matter, and spends little time actually expanding upon the tragic life of Heathcliff and his creator, Brontë. Perhaps the attraction is primarily for literary fans who either adore Wuthering Heights and will read anything relating to it, or admire the themes of tragic solitude found in Wuthering Heights but prefer post-contemporary literature.
Phillips may be a bit abrupt with transition, and he may show a lackluster commitment to continuous metaphor, but there can be no doubt that he is a master storyteller. The Lost Child is noteworthy for its reference to a popular classic, for its subtle stitching of varied timelines and characters, and for its depth of content that requires study and reflection long after the last word is read. A reader must then continue Phillips' journey directly into the pages of Wuthering Heights.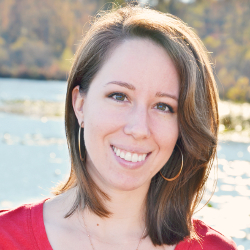 Davina Black is a freelance writer who regularly contributes book reviews and articles to magazines, including glo, Home, Indoor and Outdoor Living, and Senior Life (Indiana). Article topics have included human trafficking, health, parenting, ballet and current issues. A graduate from Indiana Wesleyan University, Black has a B.A. in Writing, a ballet pedagogy certification, and a career as a stay-at-home mother. Black currently reads over six new books every month, though modern authors such as Faulker are her preference, and she indulges in writing poetry in her spare time.