Clay Snellgrove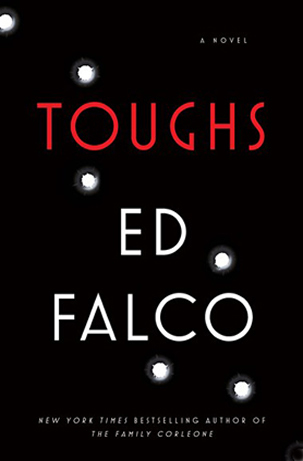 A couple years ago Ed Falco penned the prequel to Mario Puzo's iconic Mafia novel The Godfather. Falco's resume more than qualified him for the job, and his ties to the HBO series The Sopranos (Falco's talented niece Edie played the role of Carmela during the show's six seasons) made the choice feel even more appropriate. Falco delivered a gritty, compelling tale with The Family Corleone. This year Falco releases Toughs, another foray into Depression era organized crime. Toughs is a deftly imagined novel that weaves together real life gangsters and the recorded violence on the streets of New York in 1931 with a cast of rich, compelling characters caught up in the ruthless criminal world.
Knowledge of the notorious Irish hitman Vincent "Mad Dog" Coll is not a prerequisite to reading Toughs. Through the eyes of Coll's cohort, the fictitious Loretto Jones, Falco does an admirable job of introducing this real-life figure to the reader. Named for the orphanage where both he and Coll spent time as kids, Loretto is faced with impossible choices as he tries to profit from bootlegging but avoid the often heinous violence associated with collecting debts and protecting turf and reputation.
The novel opens with Loretto witnessing a botched assassination perpetrated by Coll's crew against a rival bootlegger. This hit gone wrong leaves a five year-old boy dead. Loretto's history of running with Coll has one side suspecting him of acting as a lookout for the shooters, while Coll's gang realizes Loretto is the only witness that can finger Coll in a criminal prosecution. Loretto is a wanted man. While hiding out, Loretto falls in love with the recently divorced Gina Baronti. Love and the threat of imminent death is enough to convince Loretto to go straight. But playing the part of working stiff does not stick.
After Coll is acquitted of murder, he starts a ruthless campaign to exact revenge on his adversaries and to gain a top position in the hierarchy of New York's organized crime. Loretto suddenly finds himself in the middle of the chaos. This time he's holding a gun. Falco paints a world of crooked cops protecting the speakeasy that is patronized by the proletariat. The legality of a gangster's actions says little about the man, and Loretto is testament to this fact.
Those reading Toughs with no knowledge of New York's "Mad Dog" Coll saga will be on the edge of their seats, holding their breath through a number of intense fire fights, wondering which souls will escape unscathed. Falco pulls no punches when scenes of execution and torture find the page, but while there is enough blood to make a paramedic cringe, these scenes are necessary in developing the true nature of each character, the lengths to which certain men will go to gain power, and, in some cases, to just survive.
Readers who are familiar with prohibition era gangster lore, the different players, those who lived, and those who died, will be drawn quickly into the story and have a greater appreciation for Falco's knowledge of the time period and his ability to work the actual events of the day into this compelling tale. Backroom scheming by Charlie "Lucky" Luciano and Salvatore Maranzano ratchets up the suspense. Dutch Schultz and Owen Madden play substantial roles, and the notorious Al Capone even makes his way to New York during the action.
Toughs' pages turn quickly with lively dialogue and simple, clean descriptions of the city and the culture of the early thirties. Readers who discovered Falco through The Family Corleone will find Toughs to be a satisfying follow up. Long-time readers of the author will be glad he took his talents deeper into the world of crime noir.
Win one of the books reviewed in this issue.  
Click here to find out how!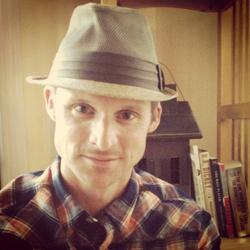 Clay Snellgrove is a former professional baseball player and author of The Ball Player. A graduate of Middle Tennessee State University, Clay earned his MFA in creative writing from Converse College. He lives in Murfreesboro, Tennessee. Visit him at claysnellgrove.com.