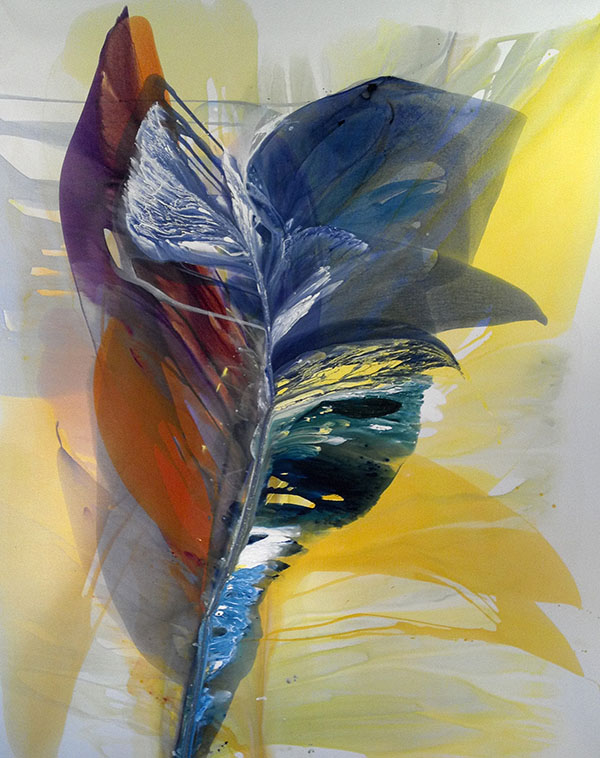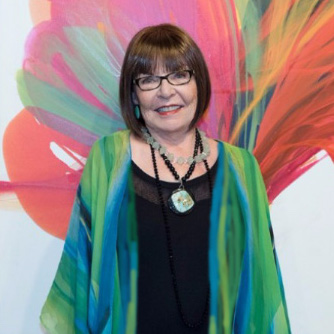 Over four decades, Bette Ridgeway has exhibited globally with 80+ prestigious venues, including: Palais Royale, Paris and Embassy of Madagascar. Awards include Top 60 Contemporary Masters and Leonardo DaVinci Prize. Mayo Clinic and Federal Reserve Bank top Ridgeway's permanent collections. Books include: International Contemporary Masters and 100 Famous Contemporary Artists.
Bette Ridgeway is best known for her large-scale, luminous poured canvases that push the boundaries of light, color and design. Her youth spent in the beautiful Adirondack Mountains of upstate New York and her extensive global travel filled have informed her colorful palette. For the past two decades, the high desert light of Santa Fe, NM, has fueled Ridgeway's art practice.
Ridgeway has spent the last 30 years developing her signature technique, called "layering light," in which she uses many layers of thin, transparent acrylics on linen and canvas to produce a fluidity and viscosity similar to traditional watercolor. Delving further, Ridgeway expanded her work into 3D, joining paint and resin to aluminum and steel with sculptures of minimal towers.
Ridgeway depicts movement in her work, sometimes kinetic and full of emotion, sometimes bold and masterful, sometimes languid and tentative. She sees herself as the channel, the work coming it comes through her but it is not hers. It goes out into the world – it has a life of its own.
A crop of this painting is located on this issue's non-fiction page.