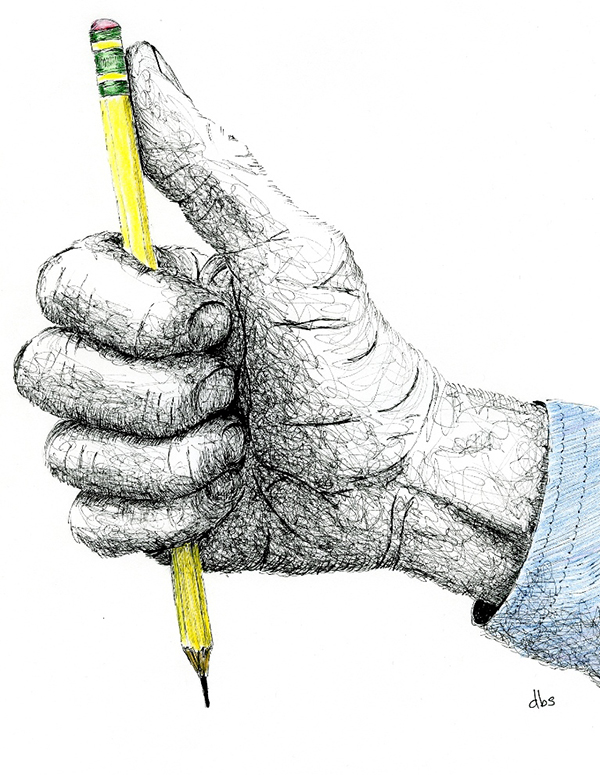 David B. Such is a left-handed mechanical engineer with nearly four decades of experience with turbines and other machinery. Off the job, he retreats to his home in the foothills of Colorado where contrasted to his industrial work environment, he appreciates close connections with his natural surroundings and enjoys reading, drawing, and gardening. He also enjoys writing, and his essay, "Relinquished," is forthcoming in Weber – The Contemporary West. Other examples of his creative work can be found at dbsuch.wordpress.com and dbsuchart.wordpress.com.
David enjoys sketching with a loose, free-form style as a way to counterbalance the precision demanded by his day job working with turbomachinery. "A Pencil in the Hand #1" (pen and ink with colored pencil) suggests the value of a wooden pencil in an age of digital technology.
A crop of this drawing is located on the artwork page of this issue.