Jessica (Tyner) Mehta
The dead don't go, they burrow
into our bones, worm hungry
to the marrow. I still feel
my father blinking
through my solar plexus, asking
what went wrong. The girl
I left behind to hang
herself, her burst of freckles
spreads malignant across
my caving collarbones. The dead
don't leave, they decay slow
and organic, looking for a home
that smells something familiar.
* This poem originally appeared in the Fall / Winter 2016 issue of South 85 Journal.  Check out Monday's blog post, "Word Play: An Interview with Poet and Author Jessica Mehta."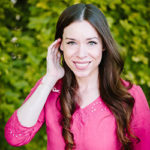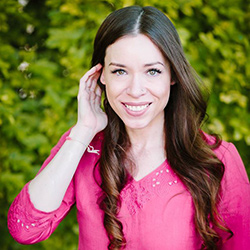 Jessica (Tyner) Mehta (Jey Tehya) is a Cherokee poet and novelist. She's the author of four collections of poetry including Secret-Telling Bones, Orygun, What Makes an Always, and The Last Exotic Petting Zoo as well as the novel The Wrong Kind of Indian. Jessica is the owner of a multi-award winning writing services business, MehtaFor, and is the founder of the Get it Ohm! karmic yoga movement. Visit Jessica's author site at www.jessicatynermehta.com.