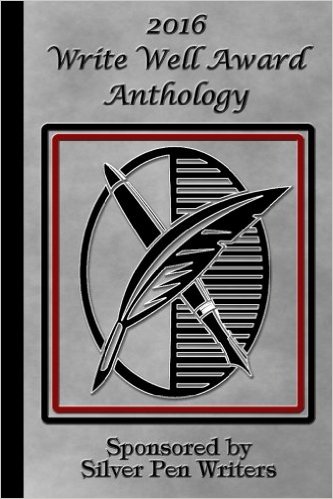 South 85 Journal is pleased to announce recognition for two of its stories published in 2015.  "Symbiosis" by Janet Schneider and "Fish Hook" by Justin Eisenstadt, both published in our Fall / Winter 2015 issue, have been selected to receive the 2016 Write Well Award sponsored by the Silver Pen Writers Association.
According to the Write Well Award website, "This award seeks to recognize outstanding short stories and flash fiction from both print and online journals and to give readers a way to experience stories that they might not otherwise be exposed to."  Twenty-five different fiction pieces were chosen for the award this year.
"I'm excited my story will appear along with twenty-four other winning stories in the 2016 Write Well Anthology. Thanks to South 85 Journal, my story will enjoy a second life and receive even wider circulation," says Janet Schneider, author of the winning story, "Symbiosis."
Janet writes during the winter in Berkeley, CA and in Charlevoix, Michigan in the summer. Her work has appeared in Harpur Palate, Pooled Ink, Bear River Review, Traverse Magazine, Yourlifeisatrip.com, and Fishfoodmagazine.com.  She received her MFA in fiction writing from Spalding University in Louisville, Kentucky. When she's not writing, she's riding her bike. You can see more of her work at www.janetschneider.com.
Justin Einsenstadt, who wrote "Fish Hook," says, "I'm incredibly grateful to South 85 Journal for originally publishing my story and to the Silver Pen Writers Association for choosing to share it with a wider audience. 'Fish Hook' is a story that went through many changes before it found itself, often drastically so, and this recognition is a validation for me of the importance of revision. The process between the first draft of a story and the final draft can be a long and tedious one, but I'm glad I stuck with it. I can't wait to read all the other wonderful stories in the 2016 Write Well Anthology."
Originally from Baltimore, Justin currently lives in Spokane, Washington where he is attending the MFA program at Eastern Washington University. His fiction has appeared in Gulf Stream, Jet Fuel Review, The Ilanot Review, Swarm, and Connotation Press, among others. He has one wife, two guitars, and three cats.
Check out all 25 winning stories in the 2016 Write Well Anthology, which is now available on the Kindle and in paperback format through Amazon.com.