Jennifer Brown Banks
Writing, like motherhood, is a thankless job. Despite the countless hours we spend in labor formulating thoughts, worrying, sacrificing sleep, in nurturing the needs of businesses and clients, it seems that everybody's getting fed except us.
The misconception of our real roles continues to compromise our inherent value. Writers are historians, thought influencers, educators and modern-day messengers. Writers are quite often the faceless "voices" behind powerful political speeches, brand-building commercials, and scripted movies that generate millions at the box office. Still, we are undervalued and misunderstood.
For example, the online ads that entice today's displaced workers to become a writer and work from home because: "all you need is an Internet connection and English speaking ability." Another ad I stumbled across recently went as far as to picture a monkey sitting at a typewriter.
Further exacerbating the problem are the numerous publications that adopt the mantra of Wimpy in Popeye: "I'll gladly pay you Tuesday, for a hamburger today!" Translated? We hope to pay you for your contributions in the future, if our operation can find a way to make a profit now.
What other workers receive compensation in this way?  As soon as you sit in a cab, before you pull off to your intended destination, the driver has the meter already running. If your hairstylist gives you a bad cut, she still wants her "cut" before you leave her chair.
And where is our National Appreciation Day? Let's see. Congress mandates a National Secretary's Day, a Teacher's Appreciation Week, and even a National Ice Cream Sandwich Day. Who knew?
A National Writers' Appreciation Day would communicate to the world that writers are note-worthy, solid, contributing members of society; as worthy as any other profession of a tee-shirt, once-a-year discount, and Hallmark card line. Not to mention, a specially designated day would go a long way in at least feeding the egos of today's starving artists! Most importantly, it would trumpet to the world that scribes are much more than couch potatoes, pencil pushers, and dreamers…
Still, like motherhood, our love for this way of life is unconditional. No matter how messy it gets, no matter how overlooked our efforts are, we write because it speaks to our soul. We write to silence the voices in our heads, saving thousands on therapy.
We write because we believe we can make the world better in so doing. We write because it makes us proud. We write because it's part of our legacy.  Sometimes, we even write to prove that a degree in liberal arts can actually be useful.
And for the opportunity to write, we are thankful.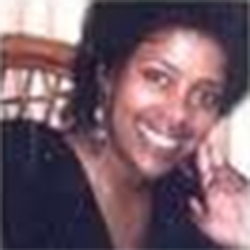 Jennifer Brown Banks is an award-winning blogger, relationship columnist, and poet. Over the last decade, her work has appeared in numerous print and online publications including: Pro Blogger, The Well-Fed Writer, Technorati, Mahogany Magazine, and Date My Pet.
Featured image photo:  "Monkey-typing" by New York Zoological Society – Picture on Early Office Museum. Licensed under Public Domain via Commons – https://commons.wikimedia.org/wiki/File:Monkey-typing.jpg#/media/File:Monkey-typing.jpg